Hello Future Mr&Mrs Married Couple!
This is for you!
Chris and I figured out a 'Small Wedding' hack, so naturally we need to share it ;)

Chris and I decided long before we were officially engaged, that we wanted to Elope.
PS: If you're new here; Chris and I were High School Senior Sweethearts. Fast forward to almost 10 years later, and many failed relationships in between, we started dating and dated for 11 months before we tied the knot.

Anyways, we told our parents, and they were very supportive about it! We couldn't have been more thankful! The day after we started planning, we both decided we wanted to have our parents there! Then we said "Okay, immediate family ONLY! And immediate family are the ONLY ONES to know the date and place!" We couldn't have been happier with our decision!

I was once married before. My first wedding was the furthest from what I wanted! There were over 500 guests, some of which my groom and I did not know. We ran out of food very quickly. My groom and I sat with strangers at an improv table that was 'bleh'. The reception turned into a zoo and a disaster as kids were running around, tearing down decorations. The music got out of hand.... and so on. Even after being newly married to my ex-husband, I remember feeling so sad and regretful on how our wedding had turned out. So as soon as Chris and I started talking marriage, I knew I would want to do this 100% differently!

We wanted something Small & Intimate, but that did not mean It was not going to be beautiful and special. I mean, if you know me, you know my smallest efforts are still measurable. However, I did not want to spend near us much as my first wedding cost and I definitely wanted to skip lots of meaningless and cheesy details that unnecessarily add up! I wanted our day to feel Intimate, elegant, and to feel like it was about just us and our love.
___________
TELL YOUR FAMILY & BEST FRIENDS BEFORE-HAND:
+ Personally inform your family. Let them know of your plan long in advanced. Call them, email them, take them out to lunch, etc. Some may not understand, but if they truly love you and your future finances, and understand what weddings are really for, they WILL support you.

MAKE A WEDDING ANNOUNCEMENT:
+ Literally, just that. Announce that you are getting married privately but that you will have a small celebration before hand. And send those cute Announcements out!
HAVE AN 'ELOPING' CELEBRATION BEFORE THE WEDDING
+We had an 'We're Eloping' party a few weeks before we got married.
+Our invitations said, just that. It was to make our friends understand that this was the One & Only celebration related to our union and that way, if they wanted to catch us and share the love with us, this was the only opportunity.

We made our party Adorable + Fun + Simple.
We decided to do a Black & White Theme. We rented a gazebo in a beautiful park in Provo Canyon. We had Black & White decorations. I wore Black, Chris wore White. Guest wore both. We had a Grilled-Cheese Sandwich Bar and a Brownie Bar. We had water games, music, and a Selfie Backdrop. We even had a Couple's Registry that was all mobile. And guess what... people came, celebrated with us, gave us gifts, we had fun, they supported us, our parents gave a toast, and that was that! And it was a BLAST!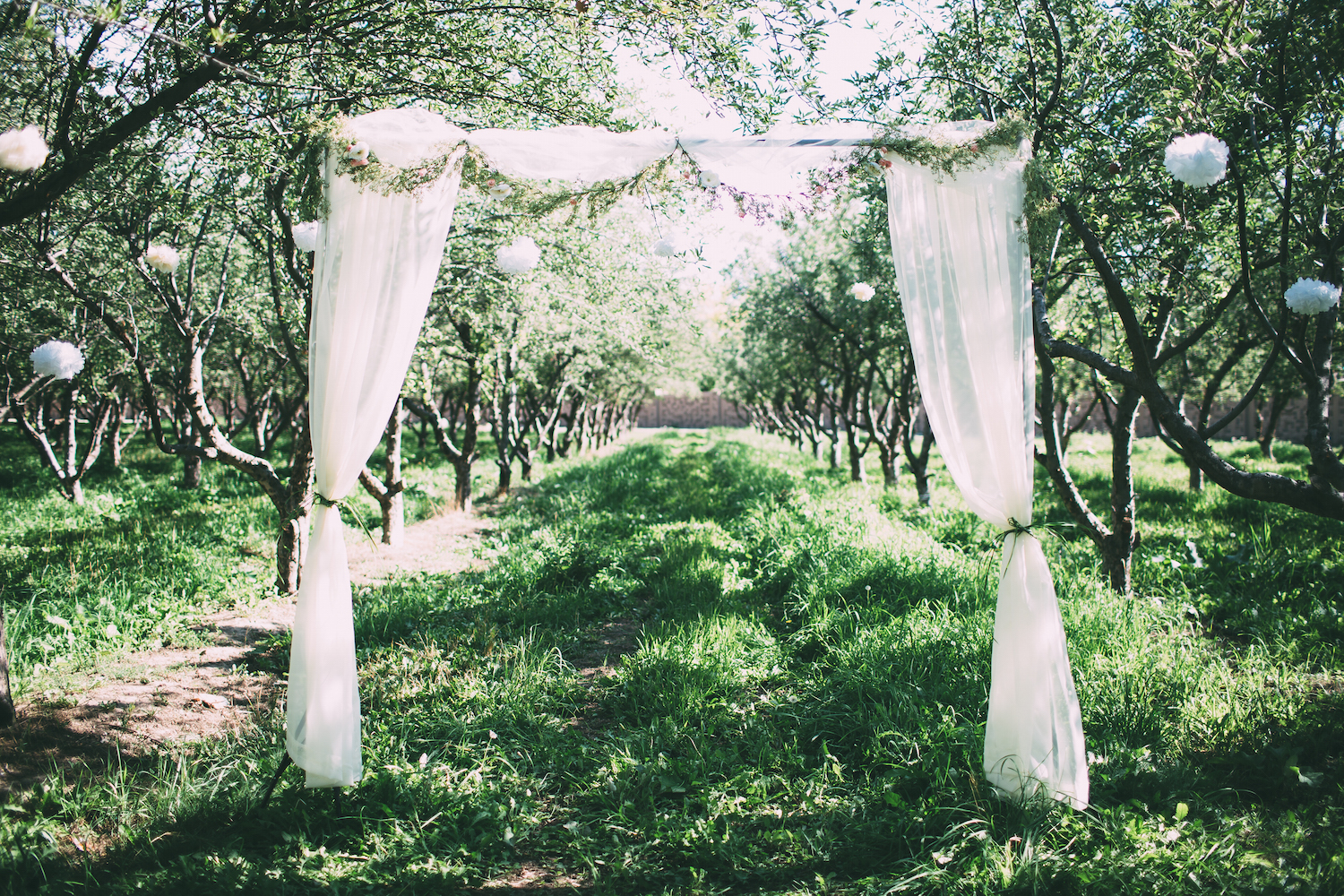 ___________
MAKE A ROUGH-DRAFT WEDDING PLAN
Make a list of ALL the things you want. Include the cost of everything and add it up.
SET A BUDGET
Now that you're rough draft has revealed how much a wedding can burn your pocket, Set a realistic and economical Budget.
PROCESS OF ELIMINATION:
Decide what really matters and what you can live without (AKA what you won't care to include in your wedding album)
ONE-TIME SPLURGE PASS:
Decide on a FEW key things that you will allow yourself to splurge on!
For me, it was the photographer and the restaurant. Everything else, I bargained-shopped and shopped-around until I found killer prices and all else did not make it to the list!
STICK TO YOUR FINAL BUDGET
After you have created your Rough Draft Wedding Plan: Review the Budget and stick to it!
_________________
BUDGET: $2500
Engagements: --Collaborated
Ceremony Location: --Free
Photographer: $600/Hour
Restaurant's Private Room: --$300 Refundable Deposit
Announcements & E-Invites: $80
Flower Budget: $300
Wedding Cake : --Collaborated
Decor: $200
Chair Rental: $3/ Chair
Wedding Dress & Alterations: $400
Dress Shoes & Accessories: $100
Wedding Tux: $300
Flower Girl Props: $50
Hair Appointment: $100
TOTAL: $2190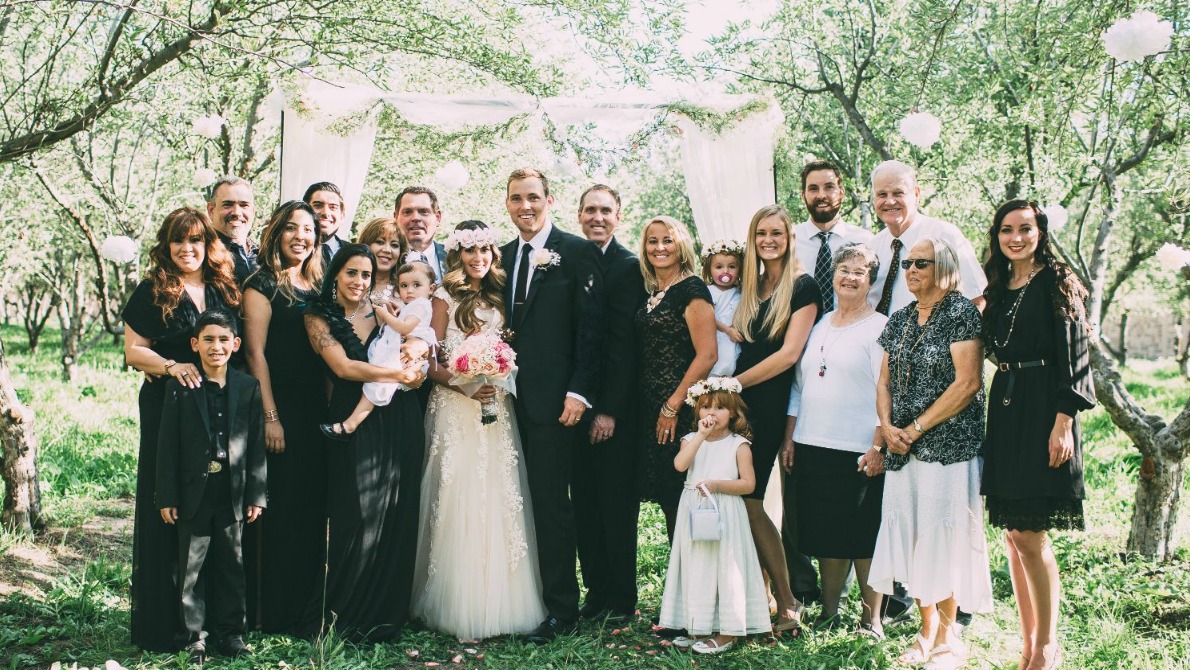 ____________

Though Chris and I both had great jobs and were more than happy and capable of paying for our wedding, our families insisted in pitching in specially where it was such a small wedding! They wanted to feel like they were involved in the planning (though there wasn't much)! ;)

With our Family's contributions, we ended up saving about $1000.
So really our wedding cost about, $1290 !!!
Tell me we didn't win the lottery?!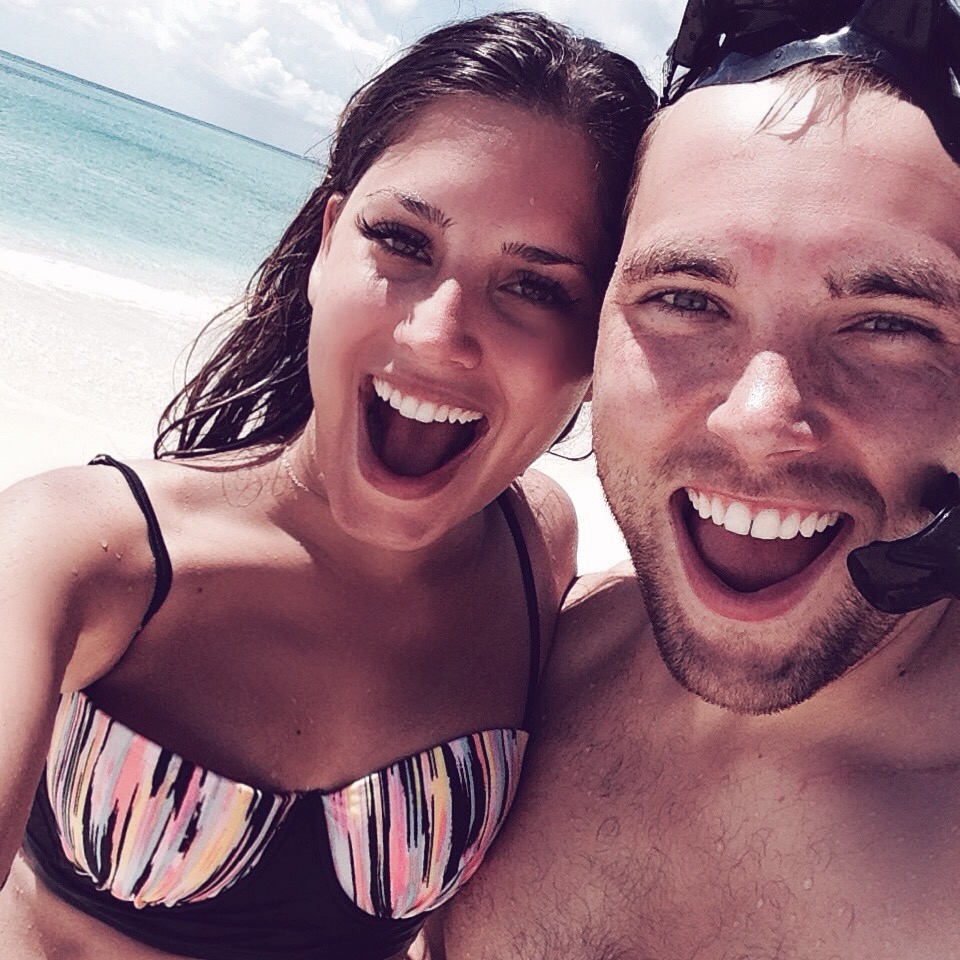 _________________
Chris and I ended up saving about 5k in total.
A portion was used for our wedding.
A portion was saved for our new apartment's downpayment.
A portion went to our New Life's Savings.
The rest we put it towards our honeymoon!

A week and a half in St.Croix, Virgin Islands!
100% WORTH IT. NO REGRETS!